Our values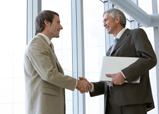 Shared values that we are guided by:

+Innovation

Beyond everything else, we offer creativity, imagination and pioneering spirit.

+Customer Focus

We are strongly committed to customer satisfaction. We're good listeners.

+Ambition

We look for the best results and to become the best in what we do.

+Rigor

Pixel by Pixel.

+Reliability

Between our co-workers, partners and customers.

+Quality

Excellence is embedded in our work.